Italy
Jump to navigation
Jump to search

Italy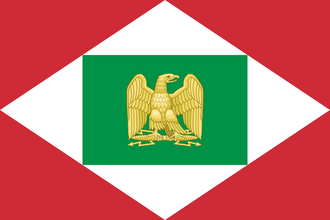 ---
Primary culture
Lombard (Latin)
---
Capital province
Roma (118)
---
Government
Feudal Monarchy

---
State religion
Catholic

---
Technology group
Western


Traditions:
+20% Global trade power
+50% Improve relations
---

Not a Geographical Construct
−10% Stability cost modifier
---

The Tradition of the Legion
+15% Infantry combat ability
---

Mare Nostrum
−15% Galley cost
+20% Galley combat ability
---

The Office of Censor
+33% National manpower modifier
---

Italian Tax Reform
+15% National tax modifier
---
Heir to the Empire
+1 Yearly prestige
---

The Path to Citizenship
−25% Core-creation cost
---

Ambition:
+20% Fort defense
For the region, see Italy (region).
Italy is one of the formable countries that can be formed by any country with a Latin culture group. Theoretically,

Aragon could also form Italy after integrating Naples and culture shifting. The Holy Roman Empire and the Papal State can't form Italy.
Any nation on the Italian peninsula is a viable option for forming Italy. The most powerful states which hold provinces necessary to form Italy in 1444 are

Florence, which can easily form

Tuscany and expand from there;

Milan, which begins the game with among the highest-developed provinces in Europe and can soon adopt the unique Ambrosian Republic government type, and

Venice and

Genoa, two powerful merchant republics in northern Italy with holdings elsewhere in the Mediterranean.

Naples starts off in a personal union under Aragon, but can quickly make powerful allies, reclaim its independence and its Sicilian cores, and find itself the most powerful force on the peninsula.

Savoy is also an option, with the potential to ally France and gain a power base in the Genoa trade node before forming

Sardinia-Piedmont and, as in history, going on to unify the peninsula.
Formation
Form Italian Nation
Please help with verifying or updating this infobox. It was last verified for

version

1.25.
---
As the heart of the Renaissance, our nation is blossoming culturally. We have just entered the beginning of what looks like a prolonged artistic rebellion, especially in the field of architecture and literature. The cultural evolution is not aiding our country in maintaining peace within our borders however. Our country is continuously stricken by foreign states seeking power and territorial gain.
---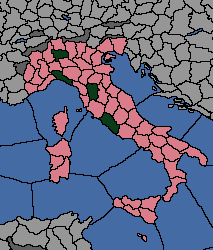 Achievements

| | |
| --- | --- |
| Nomadic technology group | |
| | |
| --- | --- |
| West African technology group | Air Mali |
| | |
| --- | --- |
| Mesoamerican technology group | Maya |
| | |
| --- | --- |
| South American technology group | Mapuche |