Zealandia
Jump to navigation
Jump to search

Zealandia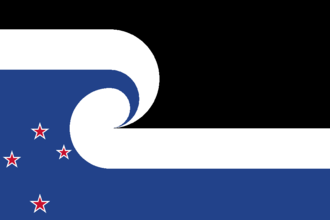 ---
Primary culture
English (British)
---
Capital province
Sidney
---
Government
Republic

---
State religion
Protestant

---
Technology group
Western


Traditions:
+10% Global trade power
+1 Diplomatic relation
---

Maori Seats
Heretic and heathen provinces do not give any penalties
+0.15 Yearly republican tradition
---

The Otago Gold Rush
+10% Goods produced modifier
---

Piopiotahi
−10% Development cost
−0.5% Prestige decay
---

The Kiwi Haka
+10% Shock damage
---

The New Zealand Company
+25 Global settler increase
---

Rejecting the Australia Constitution
+15% Morale of armies
---

Pokarekare Ana
+2 Diplomatic reputation
---

Ambition:
+1 Colonist
Zealandia is a formable nation located in the 'Colonial Australia' region of Oceania.
Formation
[
edit
]
Zealandia can be formed by any former colonial nation with its capital in 'Colonial Australia' colonial region and a minimum of 4 provinces in the Te Ika a Maui or Te Waipounamu areas.
id
Form Zealandia
Please help with verifying or updating this infobox. It was last verified for

version

1.30.
---
The time has come to shake off the last remains of our colonial past. We must form a proper nation and solidify our claims to this region.
---
Potential requirements

Allow

Zealandia does not exist.
Administrative technology is at least 10.
is not a subject nation other than a tributary state.
is not at war.
Capital is in the Colonial Australia region.
owns at least 4 cities in the Te Ika a Maui and Te Waipounamu areas.

---

Effects

The country:

changes to Zealandia.
gains a permanent claim on every non-owned province of:

Te Ika a Maui and Te Waipounamu areas.

gets the modifier "Increased Centralization" for 20 years:

If the country:

is a member of the Holy Roman Empire and not an elector or the emperor

then all its provinces are removed from the HRE.

does not have custom ideas
References
[
edit
]