Silesia
Jump to navigation
Jump to search

Silesia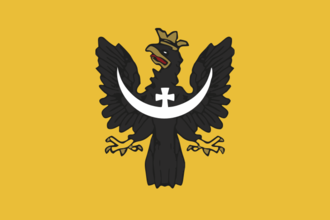 ---
Primary culture
Silesian (West Slavic)
---
Capital province
Ratibor (263)
---
Government
Feudal Nobility

---
State religion
Catholic

---
Technology group
Western

Notes:
For

Silesia,

Glogow and

Opole.
---

Traditions:
+1 Yearly prestige
+1 Diplomatic reputation
---

Under the Influence
+15% Improve relations
---

Silesian Duchies
−10% Stability cost modifier
---

German Settlers
−10% Construction cost
−10% Development cost
---

Raubritter
+10% Trade steering
---

Via Regia
+10% Trade efficiency
---

Hanseatic Ties
+10% Provincial trade power modifier
---

Black Gold
+10% Production efficiency
---

Ambition:
+10% National tax modifier
For the area, see Silesia (area).
Silesia is a formable country in Eastern Europe. It does not exist in the 1444 start, but may be formed by a country with Silesian primary culture.
Formation
[
edit
]
One way to form Silesia is by starting as

Bohemia, integrating

Glogow and

Opole, then culture shifting to Silesian. One way to achieve the culture shift is by releasing

Lusatia and
Moravia, un-stating Erzgebirge (turning it into a territory) and finally adding a few points of development to the Silesia area to get it to 50%.
id
Form Silesian Nation
Silesia has been divided into Duchies and ruled from foreign capitals for centuries. It is time for Silesia to cast aside both foreign rule and internal division, creating a new Silesian nation.
---
Decisions
[
edit
]
Silesia can re-establish

Poland if Poland and the

Commonwealth do not exist.
id
Form Polish Nation
Please help with verifying or updating this infobox. It was last verified for

version

1.28.
---
The kingdom that the Piasts once worked so hard to reunify is now divided and without a king. We must strive to unite the Polish people and create a Polish nation to take the place of the kingdom that once was.
---
Strategy
[
edit
]
| | |
| --- | --- |
| Nomadic technology group | |
| | |
| --- | --- |
| West African technology group | Air Mali |
| | |
| --- | --- |
| Mesoamerican technology group | Maya |
| | |
| --- | --- |
| South American technology group | Mapuche |