Scandinavia
Jump to navigation
Jump to search

Scandinavia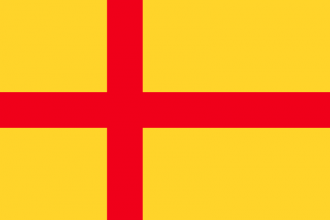 ---
Primary culture
Swedish (Nordic)
---
Capital province
Stockholm (1)
---
Government
Monarchy

---
State religion
Protestant

---
Technology group
Western

For the region, see Scandinavia (region).

Scandinavia is a formable nation in Northern Europe. It can be formed by

Sweden,

Norway,

Iceland,

Gotland,

Finland or

Denmark, as well as by any country that culture shifts to a culture in the Nordic group.
If formed by

Sweden,

Norway, or

Denmark, it gets that nation's unique events.
Please help with verifying or updating this infobox. It was last verified for

version

1.30.
---
For untold centuries the Kingdoms of the North have been divided and locked in internecine power struggles. Previous attempts at Union have ultimately failed, to the delight of their European neighbors. Even so, the vision of a lasting union remains a tantalizing possibility...
---
Potential requirements

Playing with normal or historical nations.
The country:
Scandinavia does not exist.

Allow

---

Effects

The country:

becomes Scandinavia.
removes all provinces from the Holy Roman Empire, if it is a member and not an elector or the emperor.
increases rank to kingdom.
gets permanent claims on all unowned provinces in the Scandinavia region.
gets the modifier 'Increased Centralization' for 20 years with the following effects:
Main articles: Denmark#Strategy, Sweden#Strategy

The strategies for Scandinavia are extensions of play as either Denmark, Sweden or Norway.
| | |
| --- | --- |
| Nomadic technology group | |
| | |
| --- | --- |
| West African technology group | Air Mali |
| | |
| --- | --- |
| Mesoamerican technology group | Maya |
| | |
| --- | --- |
| South American technology group | Mapuche |