The wiki's contest has ended. Thanks to all who have participated and congratulations to the winners!
Romania
Jump to navigation
Jump to search

Romania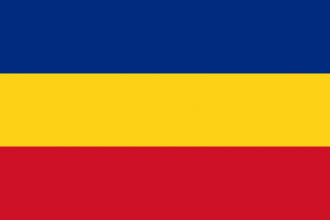 ---
Primary culture
Romanian (Carpathian)
---
Capital province
Târgoviste (161)
---
Government
Feudal Monarchy

---
State religion
Orthodox

---
Technology group
Eastern


Traditions:
+5% Discipline
+2 Tolerance of the true faith
---

Flexible Recruiting
+20% Manpower recovery speed
---
Skilled Commanders
+1 Land leader maneuver
---

Scorch the Lands and Poison the Wells
+1 Attrition for enemies
---
Latin Island
+1 Yearly legitimacy
---

Peasant Soldiers
+10% National manpower modifier
−10% Infantry cost
---

Phanariote Traders
+15% Global trade power
---

Phanariote Taxes
+10% National tax modifier
---

Ambition:
+25% Improve relations
Romania is a formable country located in Eastern Europe. It can be formed by any nation with Romanian as a primary culture (without culture-shifting, only

Moldavia or

Wallachia). Its position is weak, as the potential country is near the

Ottomans and

Hungary, which will be the main threats both before and after the formation of the country.
Formation
[
edit
]
The formation decision is listed in /Europa Universalis IV/decisions/RomanianNation.txt.
Form Romanian Nation
Please help with verifying or updating this infobox. It was last verified for

version

1.29.
---
The last vestiges of the Roman Empire are gone, and although many would make claim to the imperial crown, we are its true descendants. With all the ancestral lands united under our wise rule, we can usher in a new era of prosperity. We are the children of Rome - the people of Romania!
---
Missions
[
edit
]
Main article: Romanian missions

Strategy
[
edit
]
Main article: Wallachia#Strategy

Main article: Moldavia#Strategy

Achievements
[
edit
]

Start as Wallachia or Moldavia, form Romania and own or have a subject own all of the Balkans.
| | |
| --- | --- |
| Nomadic technology group | |
| | |
| --- | --- |
| West African technology group | Air Mali |
| | |
| --- | --- |
| Mesoamerican technology group | Maya |
| | |
| --- | --- |
| South American technology group | Mapuche |