Mann
From Europa Universalis 4 Wiki

Mann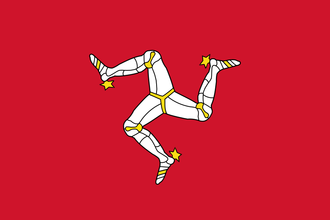 ---
Primary culture
Highlander (Celtic)
---
Capital province
Mann (4365)
---
Government
Feudal Monarchy
---
State religion
Catholic

---
Technology group
Western


Traditions:
–10% Ship costs
+20% National sailors modifier
---

The Stanleys
+1 Diplomat
---

Kings of Mann
−10% Core-creation cost
---

Tynwald High Court
+1 Possible advisor
---

Mann and the Isles
+15% Morale of navies
---

The Act of Settlement
−1 National unrest
---

Burn the Heretic
+2% Missionary strength vs. heretics
---

The Act of Revestment
−15% Diplomatic annexation cost
---

Ambition:
+5% Discipline
Mann is a nation located between the islands of Great Britain and Ireland. It does not exist in 1444 start because it is a part of the Kingdom of

England. It can be released by rebels, by the release nation button or through war.
Decisions
[
edit
]
An independent

Mann can form

Great Britain.
Form British Nation
This infobox may contain outdated information that is inaccurate for the current

version

of the game. The last version it was verified as up to date for was 1.25.
---
By uniting our political development domestically and extending our influence beyond our borders we will be able to reinforce our position in world affairs and transform into one of the foremost European powers, the British Empire.
---

If

England or

Scotland don't exist,

Mann can reform them.
Strategy
[
edit
]
Achievements
[
edit
]
| | |
| --- | --- |
| Nomadic technology group | |
| | |
| --- | --- |
| Central African technology group | Mutapa |
| | |
| --- | --- |
| East African technology group | Kilwa |
| | |
| --- | --- |
| Mesoamerican technology group | Maya |