Lan Xang
Jump to navigation
Jump to search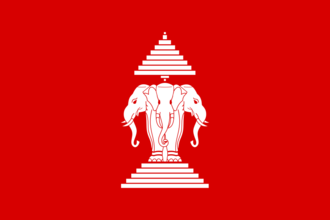 ---
Primary culture
Laotian (Thai)
---
Capital province
Luang Prabang (615)
---
Government
Mandala System

---
State religion
Theravada

---
Technology group
Chinese


Traditions:
+2 Tolerance of the true faith
+10% Cavalry to infantry ratio
---

Laotian Ethnic Diversity
+1 Max promoted culture
---

Elephant Cavalry
+15% Cavalry combat ability
---

Court History Of Lan Xang
+15% Improve relations
−10% Aggressive expansion impact
---

The White Elephant
−1 National unrest
---

Flowering Of Culture
−10% Stability cost modifier
---

Merchants of Vientiane
+10% Fort defense
---

Renaissance of Lan Xang
+10% Institution spread
---

Ambition:
+20% Land force limit modifier
Lan Xang, "The Land of One Million Elephants", is a landlocked South-East Asian kingdom which is usually regarded as a precursor to modern-day Laos. Lan Xang is the primary tag for the Lao culture. They begin guaranteeing

Muan Phuang, who is also guaranteed by
Dai Viet.
Lan Xang begins with the 'Tolerance of Folk Religions' Clergy estate privilege active, countering effects on religious unity from most of it's provinces being
animist pagans.
Country with Laotian state culture can reform Lan Xang
Missions
Main article: Lan Xang missions

Strategy