Israel
Jump to navigation
Jump to search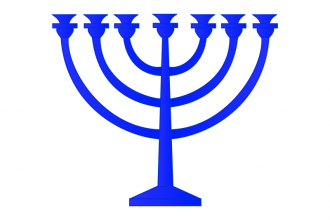 ---
Primary culture
Varies
---
Capital province
Varies
---
Government
Feudal Nobility

---
State religion
Judaism
---
Technology group
Varies
| | |
| --- | --- |
| | Please help with verifying or updating this infobox. It was last verified for version 1.33. |
---

Traditions:
+1 Yearly legitimacy
+25% Religious unity
---

End of Diaspora
−1 National unrest
+15%

Church power
---

National Myths Restored
+5% Discipline
---

Return Home
+20% Production efficiency
---

Jewish Trade Tradition
+10% Trade efficiency
+10% Trade steering
---

Pious People
+2 Tolerance of the true faith
---

People of Exile
−10% Development cost
---

The Chosen People
+10% Morale of armies
---

Ambition:
+1 Diplomatic reputation
Israel is a formable nation located in the Levant.
id
Re-Establish Israel
Please help with verifying or updating this infobox. It was last verified for

version

1.33.
---
As was promised, the land of Israel is again free from gentile tyranny, the majesty of David has been re-established and the holy city of Jerusalem rebuilt. The Lord has returned to Zion with mercy and the towns again overflow with prosperity.
---
---
AI will always take this decision.
AI gives "high priority" (400) to this decision

As a Jewish nation, convert all of Egypt to Jewish while having the Jewish Community Aspect active.