Hungarian events
Jump to navigation
Jump to search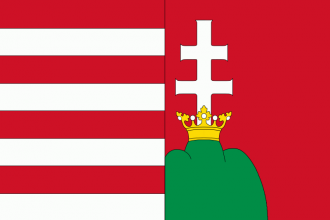 This is a list of all of Hungary's dynamic historical events.[1]
Those are events added by the free Women in History DLC and concern

Hungary specifically: [2]
id
Ilona Zrinyi
Please help with verifying or updating this infobox. It was last verified for

version

1.33.
---
With the recent wars and upheavals in our country, the visit of Ilona Zrinyi, widow, heroine and combatant of the Kuruc army and renowned beauty, can only be seen as a gift sent from the Heavens. She was an active partner in her second husband Imre Thököly's uprising against our oppressors and defended the last remaining stronghold, Palanok Castle in Munkács, for three years against General Antonio Caraffa's forces. We are truly blessed, for she might be the one we have prayed for, someone who can lead our country, our army or give advise in these troubled times.
---
This event happens only once during a campaign.
Trigger conditions

Has a male ruler without a regency.
Government type is a monarchy.
Does not have heir.

The year is between 1643 and 1703.

Mean time to happen

200 months

---

She has been sent to advise us!

The Heavens have sent us a new ruler!

Get a new female ruler Ilona of Zrinyi dynasty with:

If the country uses 'Statists vs Monarchists' mechanics:

then strengthen Monarchists in power by 100%.

A general sent from God will lead us to victory!