Huastec
Jump to navigation
Jump to search

Huastec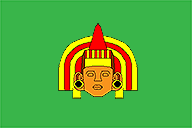 ---
Primary culture
Wastek (Mayan)
---
Capital province
Tziccoac (2641)
---
Government
Tribal Despotism

---
State religion
Mayan

---
Technology group
Mesoamerican
Notes:
For

Mayan countries.
---

Traditions:
−1 National unrest
+15% Fort defense
---

The Sacred Cenote
−10% Stability cost modifier
---

Building Traditions
−10% Development cost
---

Ancient Feuds
−10% Aggressive expansion impact
---

Shipwreck Survivors
−5% Technology cost
---

Kuchkabal
+10% National tax modifier
---

Remote Isolation
+1 Attrition for enemies
---

Caste War
+10% Morale of armies
---

Ambition:
+10% Infantry combat power
Huastec is a Mayan country in North America, separated from the rest of their fellow Mayans by

Nahuatl states. They are bordered by
Guamar to the west and

Otomi and
Totonac in the south.
Decisions
[
edit
]
Reunite the League of Mayapan
This infobox may contain outdated information that is inaccurate for the current

version

of the game. The last version it was verified as up to date for was 1.25.
---
Once all Maya states of importance fought under the same banner. Let us recreate the League of Mayapan and put the petty conflicts that once shattered the confederation behind us.
---
Strategy
[
edit
]
Achievements
[
edit
]
| | |
| --- | --- |
| Mesoamerican technology group | Maya |
| | |
| --- | --- |
| Central African technology group | Mutapa |
| | |
| --- | --- |
| East African technology group | Kilwa |
| | |
| --- | --- |
| West African technology group | Mali |
| | |
| --- | --- |
| Nomadic technology group | |