Haiti
Jump to navigation
Jump to search

Haiti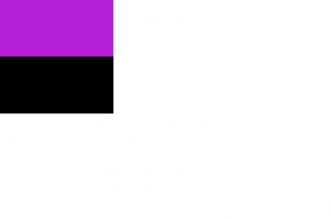 ---
Primary culture
Francien (French)
---
Capital province
Zui (488)
---
Government
Autocracy

---
State religion
Catholic

---
Technology group
Western

| | |
| --- | --- |
| | Please help with verifying or updating this infobox. It was last verified for version 1.33. |
---
Notes:
For countries in the

French culture group.
---

Traditions:
−10% Fort maintenance
−10% Cavalry cost
---

Men of Trade
+10% Domestic trade power
---

Renaissance Palaces
−1% Prestige decay
---

Qui Ruit Et Lethum
+10% Infantry combat ability
---

Religious Conviction
+2 Tolerance of the true faith
---

French Cuisine
+1 Yearly prestige
---

French Enlightenment
+1 Diplomatic relation
---

La Petite Nation
+10% Morale of armies
---

Ambition:
+10% National tax modifier
Haiti is a country located in the western part of Hispaniola in the Caribbean. It appears in games starting after 1804. It is a formable country.
Note: Forming Haiti doesn't change the national ideas.
id
Form Haitian Nation
Please help with verifying or updating this infobox. It was last verified for

version

1.30.
---
It is not enough to have expelled the barbarians who have bloodied our land. We must forever assure liberty in the country of our birth and take any hope of re-enslaving us away from the inhuman government that for so long kept us oppressed. In the end we must live independent or die.
---
Potential requirements

Allow

Haiti does not exist.
Administrative technology is at least 10.
is not a subject nation other than a tributary state.
is not at war.
Capital is in the Colonial Caribbean region.
owns at least 2 cities in the Haiti area.

---

Effects

The country:

changes to Haiti.
gains a permanent claim on every non-owned province of:

Colonial Caribbean region.

gets the modifier "Increased Centralization" for 20 years:

If the country:

is a member of the Holy Roman Empire and not an elector or the emperor

then all its provinces are removed from the HRE.

was not a former colonial nation then:

it loses all subjects in Europe, Asia, and Africa
it inherits all its colonial nations
it will not be able to form any colonial nations[1]
all its provinces in Europe, Asia, and Africa are ceded to their former nation
↑ the country flag no_colonial_nations prevents the formation of colonial nations, but they can still be acquired by annexing a country which has colonial nations
| | |
| --- | --- |
| South American technology group | Mapuche |
| | |
| --- | --- |
| West African technology group | Air Mali |
| | |
| --- | --- |
| Nomadic technology group | |
| | |
| --- | --- |
| Mesoamerican technology group | Maya |