Bharat
Jump to navigation
Jump to search

Bharat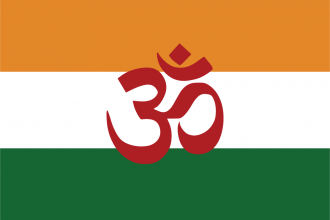 ---
Primary culture
Hindustani culture union
---
Capital province
Delhi (522)
---
Government
Despotic Monarchy

---
State religion
Hindu

---
Technology group
Indian


Traditions:
−10% Stability cost modifier
−15% State maintenance
---

Modernized War Elephant Tactics
+15% Cavalry combat ability
---

Unite the Subcontinent
+2 Max promoted cultures
---

Golden Age of Sanskrit Literature
−5% Technology cost
---

Indian Army
+5% Discipline
---
Ganga
+2 Tolerance of the true faith
---

Brahmin Administration
+5% Administrative efficiency
---
Develop Rocket Technology
+10% Artillery combat ability
---

Ambition:
−5 Years of separatism
Bharat is a formable country representing a united Hindu or Buddhist India. It can be formed by any Indian culture state that is Hindu, Sikh, Theravada, Vajrayana, or Mahayana. Indian Muslims may form

Hindustan instead. Bharat obtains new national ideas when formed.
Formation
[
edit
]
There is a separate decision to form Bharat for each of the five main Indian culture groups.
Depending on the culture group of a particular nation, different provinces will be required to form Bharat alongside some provinces require for all culture groups. The provinces required by for certain culture group are in the same general vicinity as the culture group, while the provinces required for all culture groups are spread throughout the subcontinent.
Missions
[
edit
]
Main article: Indian Empire missions

Achievements
[
edit
]
Form Hindustan or Bharat and own or have a subject own Cape, London, Hong Kong (Canton) and Ottawa (Kichesipi).